Shenyang Yuanda Intellectual Industry Group Co. Ltd (002689.SZ) was founded in September, 2001, a professional elevator manufacturer engaged in the developing, designing, manufacturing, selling, installation, and after-sales service of complete elevator products. BLT has passed ISO9001:2008 Quality System Certificate, ISO14001 Certificate of Environment Management System and GB/T28001 Occupational Health and Safety Management System Certificate.
In addition, BLT products have all obtained the CE certification of EU, GOST certification of Russia and CSA certificate of North America.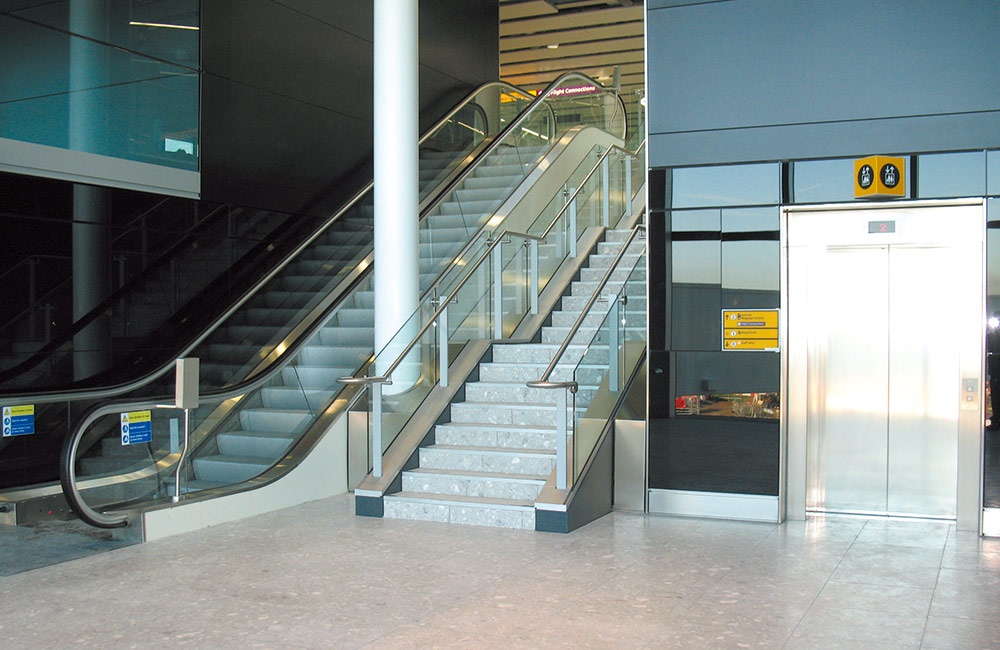 Slide 1
As the leader of elevator technology in China, Brilliant lift has passed ISO9001 quality system certification, ISO14001 environmental management system certification, GB/T28001 occupational health and safety management system certification in the industry. All the management control indexes have reached the international advanced standards.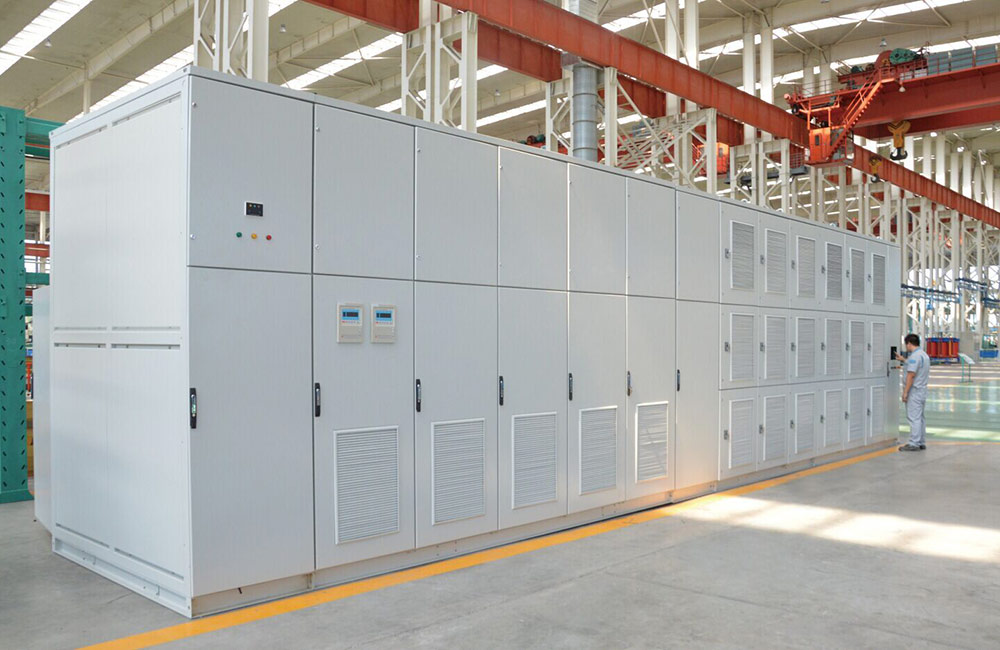 Slide 1
Nuclear Island Frequency Converter
The converter of the main cooling pump of nuclear power plant is the only power source of the cooling pump of CAP1400 reactor, and it is a key part of the nuclear power plant technology, which directly relates to the safety and reliability of CAP1400 system. As a result, it has strict requirements on the reliability, life length and control mode of the converter.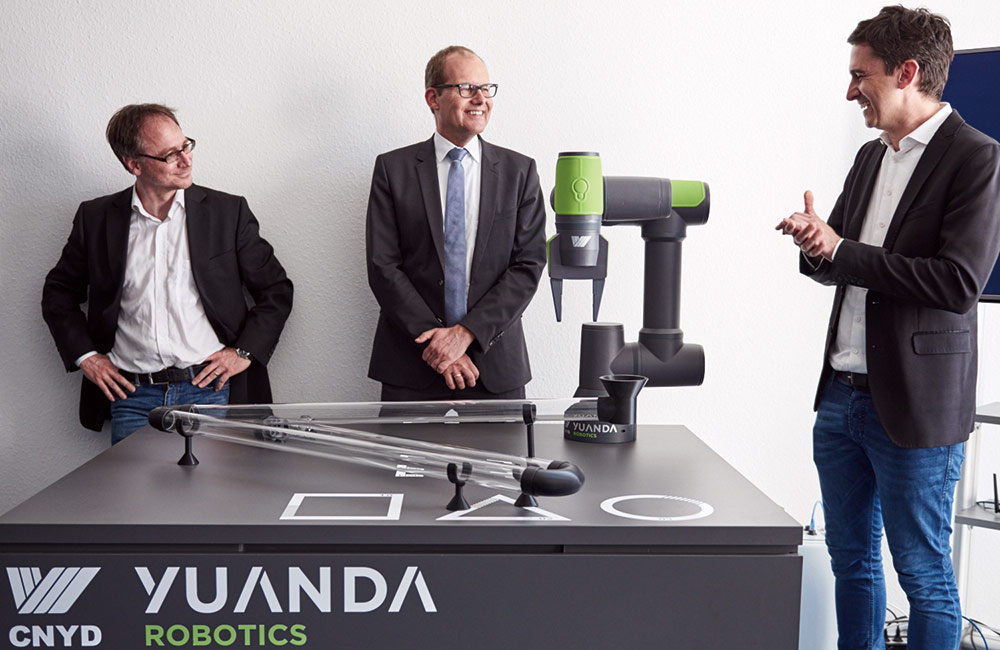 Slide 1
On the premise of no significant change to the existing production mode, the synergic robot is characterized by high safety, no fence, light weight, flexible layout, simple change in application scenarios and other features to the transform of single work station, helping small and medium-sized enterprises to save costs and improve efficiency.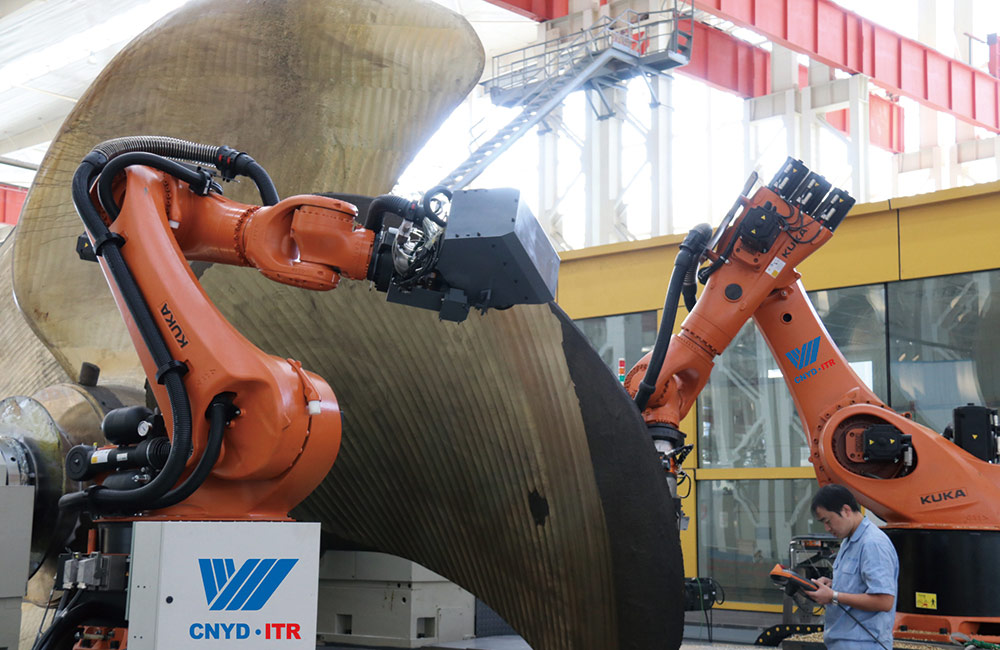 Slide 1
By virtue of its technological advantages, Yuanda has designed and developed an intelligent robot processing system with high-precision force control system and visual guidance system, which enable the robot to have both "touch" and "vision" so that some complex processing processes can be implemented to a large extent by simulating manual working methods.
In 2010, the company built the Elevator Industrial Park in Shenyang west industry corridor for international management. The factory covers an area of 480 thousand square meters. This is the world important developing and manufacturing base of elevator. After years of effort, BLT has set up more than 220 sales service branches both at home and abroad, 5 wholly-owned subsidiaries and one joint-stock subsidiary in Australia, India, Singapore, Mongolia, Peru, building a worldwide sales service network and providing "lifelong" after-sale experience for every customer with its professional, high-qualified, fast and convenient service.
The company owns modern R&D center. The 177 meters high elevator test tower in the center of the factory is currently the highest one in China, with 11 test shafts, and a 10m/s high speed elevator technological test being feasible. The completed test and inspection center owns 12 libraries, one trial factory, and is equipped with 77 sets of advanced test/inspection devices. Besides, all the kinds of performance tests of complete elevators and components can be carried out in the center, which provides advanced, scientific and powerful guarantee for the research, development and stabilization of products.
About Shenyang Yuanda Enterprise Group
Shenyang Yuanda Enterprise Group, hereinafter referred to as "Yuanda", is a diversified high-tech non-public enterprise. Since its establishment in 1993, it has gradually developed into a large enterprise group supported by five major businesses: intelligent construction, intelligent engineering, intelligent agriculture, science and technology, finance, trade and investment.
Yuanda focuses on the development of building curtain wall, industrial housing, energy-saving and eco-friendly doors and windows, and rail transport in the field of intelligent construction. In the field of intelligent engineering, we focus on elevator manufacturing, frequency conversion and energy-saving motors, wind power generation, industrial robots, science and environmental protection. In the field of intelligent agriculture, focus on the development of intelligent drip system, precision irrigation facilities, agricultural machinery manufacturing. As for science and technology, it is mainly based on the technology innovation and creation of ultrasonic application as the core, and the basic theory research of the application of damping and noise reduction, friction, lubrication and heat treatment. In the end, Yuanda focuses on international trade and financial investment in financial investment.
Yuanda has successfully built two listed companies: Yuanda China Holdings Co. LTD. (02789.HK) and Shenyang Yuanda Intellectual Industry Group Co.Ltd (002689.SZ).
Yuanda has always been adhering to the business philosophy of "technology leads the market, service creates the value" and the "three independences" development strategy of "independent brand", "independent intellectual property rights" and "independent marketing network", and has gradually grown into a world-class high-end resource integration expert.
As a trusted and respected international service provider and manufacturer, Yuanda has been ranked in the "ENR Global top 250 Contractors", "China's Top 100 Multinational Companies", "ENR Global Top 250 International Contractors", "ENR Global Top 150 Design Companies", "ENR Global Top 225 International Design Companies", "China's Top 500 Companies" and other authoritative lists. At the same time, it won the "Chinese National Science and Technology Progress First Rank Prize" and many other high honors at home and abroad.
Now, in the face of the rapidly changing era of information and big data, Yuanda is deeply engaged in the Chinese market based on more than 30 marketing centres in key cities of China, creating a sales and service network covering more than 140 countries and regions in the world, and fully achieving the integration and radiation of global business and service network. Yuanda Enterprise Group always abide by the spirit of contract, and is willing to build a world family with global partners to achieve extensive and in-depth cooperation and mutual winning!